About this workbook
If you are baffled by business numbers, then Understanding Your Business Finances might be just the answer. This practical, no-nonsense workbook transforms financial reports into powerful business planning tools.
The workbook explores the three main financial reports:
cash flow forecast
profit and loss account
balance sheet.
It offers a step-by-step guide to developing a business model, forecasting sales and setting prices to make profit. It shows you how to manage your cash flow and get to grips with your business's everyday accounts. And it builds your understanding of business finances, so you can to talk to banks, investors and financial advisors with confidence.
"Brilliantly written by someone who understands the needs of the small business community…"
Dr Stephen Fear, Entrepreneur in Residence & Ambassador, British Library

(Watch Stephen Fear's review as he talks to Johnny Martin about his book.)
About the author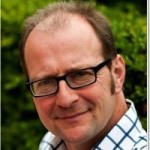 Johnny Martin FCA is an experienced finance director. He has raised venture capital from high profile investors, but also has hands-on experience of the nitty-gritty of small business finance. He specialises in demystifying finance and accounting for business owners. Johnny is a partner at the British Library Business & IP Centre in London, where he runs finance workshops for entrepreneurs.
"This book is fantastic. It contains all the information you need on management finance."
James Foottit, Managing Director of Higgidy

118-page, full-colour wirobound workbook with 12 worksheets.

£28.95 including free delivery

Professional customer options

Substantial discounts available on volume orders for licensed professional use. The more copies you buy, the more you save. Compare volume pricing options »

Custom options available with multiple-copy orders. Find out more »

When multiple copies are purchased for professional use, this workbook is accompanied by a set of Microsoft Excel® worksheet templates.