Meet the people behind Essential Business content
Julie Stanford
Founder and Creator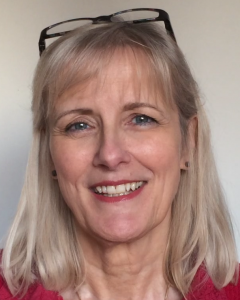 Julie is the founder and creator of the Essential Business series of guides, workbooks and courses. She not only had the original idea, but also designed The Essential Business Guide, as well as the workbooks.
Julie has run her own businesses since 1981 when she built her own successful graphic design company, specialising in information design for corporate clients and educational publishers. In 2000, she was also one of the founder directors of a manufacturing and export company, selling into the US giftware market. She founded Essential Business in 2002. Following the sale of the Essential Business series to Enterprise Exchange in March 2022, Julie joined their team as Publishing and Content Consultant and still manages the publishing and production aspects of Essential Business content.
Julie is an Honorary Fellow of the Institute of Enterprise and Entrepreneurship and for 13 years was a Fellow of the RSA. She is also past Entrepreneur in Residence at the University of Brighton and Emerita President of the Brighton & Hove Chamber of Commerce. In 2016 she was awarded an Honorary MA by the University of Brighton Business School for her work with businesses in Brighton & Hove and with the university.

julie@essential-business.co.uk

Follow @JulieStanford on Twitter    

Find out more about Julie on  LinkedIn
Marianne Whitfield
Associate

Marianne is an associate of Essential Business, having previously been Managing Director at Cobweb Information. Over the past 15 years, she has worked with hundreds of corporate, public sector and professional clients to create and develop bespoke information solutions for their small and micro-business customers. Marianne understands the realities, pitfalls and day-to-day frustrations of running a business, but is also aware of the pride, fun and satisfaction of getting things right.
James Pike
Photographer

James was chosen to provide the photographs for The Essential Business Guide due to his rare ability to make ordinary people look extraordinary. The majority of images in the book are by James – great photos of real business people. You can also see some of his photography on this website: www.jimpix.com
Talking of photography…
The majority of the photographs used throughout this website are taken by James and feature real businesses. Our thanks to Alexanders Upholsterers, Beads Unlimited, Cellular Solutions, FDM Group, The Home Catery, Hugo Morris Bespoke, Rise Sales Development, Vine Resources and Zippy Engineering for allowing us to use these pictures of them going about their daily business.
Jane Priddis
Marketing Consultant

Jane wrote the Marketing section of The Essential Business Guide and a large part of Planning and Starting Your Business. She is a marketing consultant expert and consultant and runs her own consultancy business, PlusOne. She is also a Senior Lecturer the University of Brighton, teaching retail management, consumer psychology, international marketing and strategy to MBA and final year students.
Anna McGrail
Editorial Consultant

Anna is responsible for shaping the content of The Essential Business Guide. Anna has many years of editorial experience in publishing, both as a freelance and a managing editor, she has started and run a highly successful company, and is the author of several books.
Paul Williams
Graphic Designer

Paul is a freelance graphic designer who works mainly in the design for print field, undertaking anything from advertising to complete corporate identity solutions. Paul worked with Julie on the original Essential Business brand as well as the look and feel of the publications.
News and views »