Are you thinking of starting your own business?
Perhaps you're bored in your job and think that self-employment might be right for you. Or you've being trying to find the right job and it's not just happening. Maybe you have a fantastic idea for a new product or service and you're itching to get started.
Whatever's prompting you to think about business as your future, there are some things you should think carefully about first.
Which is where our free ebook might help. Before You Begin is designed for anyone who is thinking of starting a business but feeling unsure about whether that would be a good idea.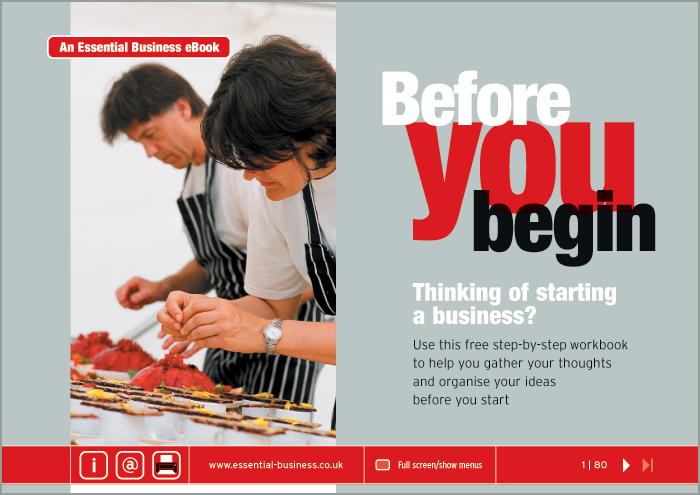 Starting out on the right foot
The workbook prompts you to think about:
Why exactly you want to start your own business
Whether you are ready to start and if now is the right time
What you really want the business to do for your life
Whether there will be enough customers
What will make you different from others offering similar products
Whether the business will make you enough money to survive.
This workbook aims to help you get it right first time.
The ebook contains 10 worksheets that you can complete in the PDF and save. (You'll need Adobe Acrobat Reader, or its equivalent, to be able to complete the worksheets.) Or you can simply print out the ebook and fill in the worksheets by hand. Whichever you prefer.
To get your copy, click the Register now button and you'll be able to get started on the workbook and your vision for your future business.