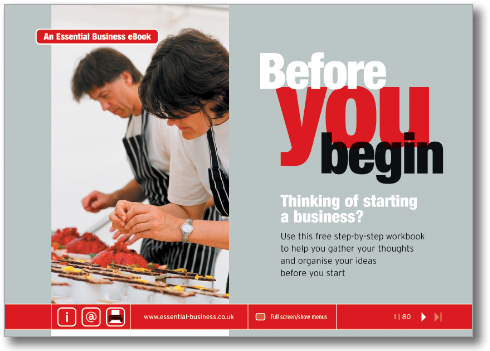 As an enterprising university or college, you face constant pressure to provide high-quality enterprise information and training for your students, with the ongoing challenge of funding those services.
Over the past ten years, we have helped colleges and universities support their students and deliver contracted services. Our off-the-shelf information guides and training workbooks can be used as they stand or can be customised for your institution's needs.
Can we help? At Essential Business, we pride ourselves on creating business information that is clearly written, easy to read, practical and useful.
We have lots of free resources that may be useful for your students and alumni, including:
Before You Begin – a free 80-page ebook designed for anyone who is thinking of starting a business.
Essential Business Nudges – weekly emails with single tasks to help business owners get on top of the practical, but important, tasks.
You're welcome to signpost your students to any of these free resources to help them set up and run their business more effectively. We can also customise the resources with your own brand and look and feel, if that's something that you would be interested in.
Special member offer
We are pleased to offer all EEUK members a 20% discount on the standard prices of all our publications and courses. What's more, we are able to offer even greater savings when institutions purchase as a group.
Want something bespoke? No problem. Our in-house publishing and design team can create branded publications
Download our product catalogue for much more information about the special discount offer to all EEUK members on our products and publications, including:
free resources, including planners, calculators, and checklists
pre-start and start-up workbooks, including Microsoft Office worksheets
trainer packs including activites and guided workshops
guides, both printed and digital
online courses.